Ansan Jarak-gil 안산자락길
Follow the wood-deck road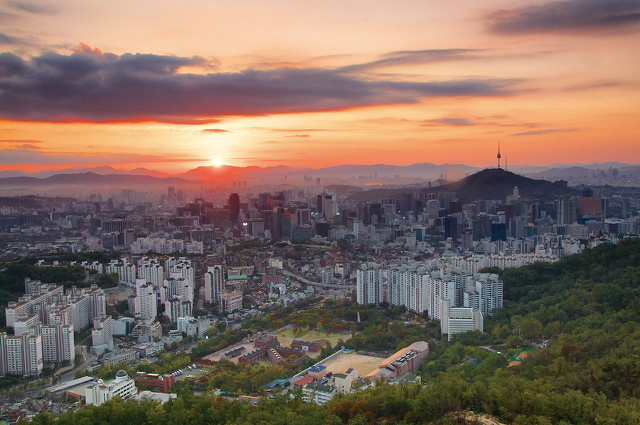 If you cringe at the thought of spending half a day trekking Mt. Bukhansan but would still like to benefit from a great view of the city, Mt. Ansan is the perfect mountain for a casual hike. Located in the Seodaemun-gu district of Seoul, a pair of comfortable shoes is all you'll need to shake off those winter blues and start watching for early signs of spring. Look to the base of the mountain for Ansan Jarak-gil, or "skirt road," a path of wooden deck designed for those looking to enjoy a more leisurely walk along the peak's gentle slopes, ideal for elderly visitors or parents with strollers. The deck-trail is only seven kilometers and length, and a complete cycle can be completed in two-and-a-half hours. Many of those fortunate enough to live in the area simply walk a portion of the Jarak-gil trail as their evening exercise. If someone in your group would prefer to tackle the summit, you can always take the dirt path to Bongsudae, the beacon mounds that were used to send military smoke signals during Joseon Dynasty (1392-1910). Hike up to the mounds early in the morning to get a great view of sunrise.
Seodaemun Prison History Hall 서대문형무소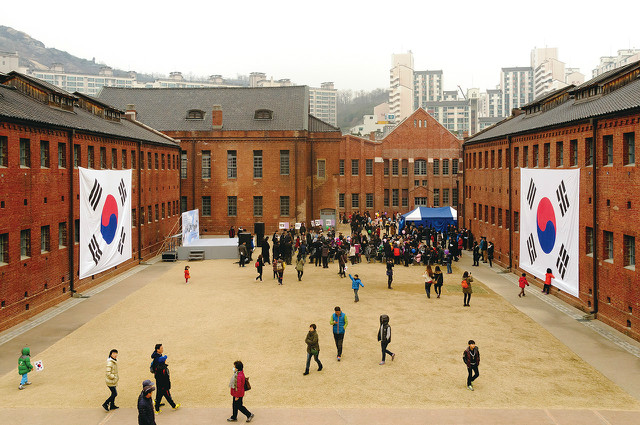 Commemorate Korea's national holiday Samiljeol, the March 1 Movement Day, by visiting Seodaemun Prison History Hall. On March 1, 1919, Korean independent activists led a peaceful demonstration against Japanese occupation in the Jongno area. Many of those arrested in the protest were incarcerated at the Seodaemun Prison, one of which being 17-year-old Ryu Gwan-sun, who was eventually martyred on site. In 1995, the prison grounds were renovated as a museum dedicated to the martyrs of the independence movement. Comparable to Auschwitz or the Anne Frank House, the prison shows the darker side of Korean modern history, offering a humbling look into the oppression faced by an entire generation of Koreans. Guided tours in English or Japanese are available upon booking.
Korean Temple Food Festival 사찰음식축제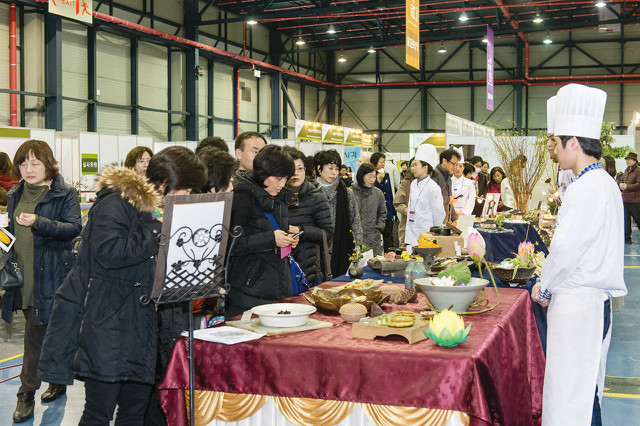 Stop by the Seoul Trade Exhibition & Convention (SETEC) on March 12-15 to take part in the third Korean Temple Food Festival. Hosted by the Cultural Corps of Korean Buddhism, the festival will feature delicacies made by eleven temples especially recognized for their food offerings, as well as by monks renowned for their culinary skills. There will be a wide range of exhibits, lectures, tastings and hands-on programs where visitors can experience the unique taste and spirit of Buddhist cuisine as it has been handed down through the ages. For international participants, there will be specially prepared Buddhist meals, motion games based on Buddhist meals and webtoons about temple food.
Insa-dong 인사동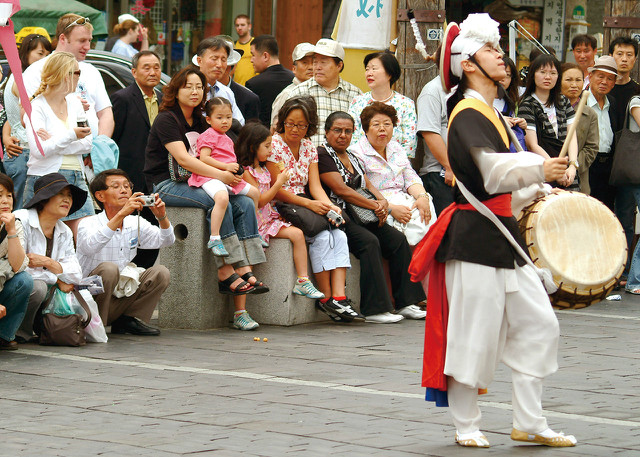 During the years of the Joseon Dynasty, Insa-dong served as the location of Dohwaseo, a national bureau of art, as well as being the home of many wealthy government officials and artists at the time. When these officials and artists were forced to move out of the area during Japanese occupation, they had no choice but to sell their property and many valuables. As a result, Insa-dong quickly turned into an alley of antique shops and galleries where Japanese officials purchased high-end artifacts from the Joseon Dynasty. Insa-dong's proximity to Japanese Government-General of Korea also made it a base for the independence movement. Taewhaguan, now the Taewha Building, was a gathering point of the 33 patriots that started the March 1 Movement. Visiting Insa-dong with this history in mind will give you a different impression on the popular art and craft destination in Seoul.
Sejong Village 세종마을
Feel at home in the meandering alleyways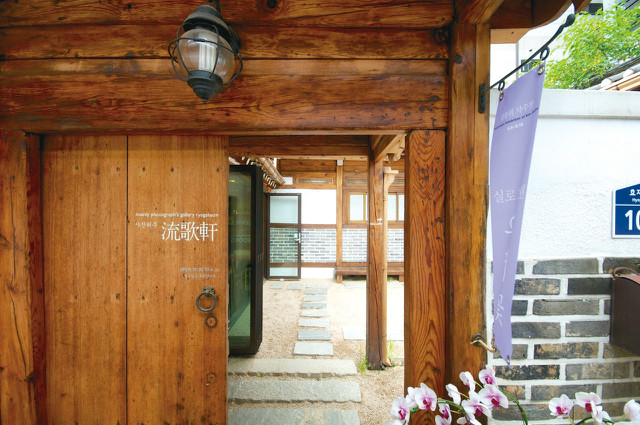 More widely known as "Seochon" ("West Village") because of its location on the west side of Gyeongbokgung Palace, Sejong Village's artistic lineage goes back to the Joseon era, when the area was home to middle-class intellectuals and the craft workers who supplied their wares to the palace. Many artists, musicians and famous authors brought their work to life in these houses; writer Yi Sang (1910-1937) and artist Park No-su (1927-2013) lived in the area. Because of its proximity to Cheong Wa Dae, Korea's presidential palace, development was highly restricted for decades, and it's only been in the past 20 years that outsiders were able to roam its alleyways freely. Many local residents have kept the same neighbors for large portions of their lives, adding to the area's historic charm, and the narrow and crooked roads have slowed the hand of progress to the extent that most hanok are well-preserved and in their original form. Privately owned café, galleries and boutique shops are dispersed around the neighborhood, standing in stark contrast to the tall, shiny buildings of Gwanghwamun; it's hard to spot a building that reaches higher than three floors in the village. In any case, Sejong Village is growing in popularity for its unique, quaint ambiance. Life's frenetic pace is known to lesson for those who step away from Seoul's busy crowds and explore Sejong's picturesque lanes and quiet backstreets.
source: magazine.seoulselection.com